Weddings To Go
in
Southeastern Wisconsin and Northern Illinois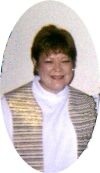 Reverend Kathi Brinkman is a traveling Non-Denominational Minister of the Universal Life Church and is a licensed officiant. She is available to perform wedding ceremonies, baptisms and funerals at almost any location in Eastern Wisconsin and Northern Illinois.
Possible wedding locations include – but, are not limited to – private homes, parks, banquet halls and supper clubs. Prospective brides and grooms get to choose the place for the ceremony. If they have no specific place in mind, they can ask Reverend Kathi for suggestions.
To help you plan your special day, please look at the Ceremonies and Resources pages of this website. The Calendar can help you identify dates for which Reverend Kathi is available for your wedding.
If you have questions about Reverend Kathi's ceremonies and rates, go to the Contact page and e-mail or phone her directly.
If you would like to know more, please contact us at contact@wedtogo.com.